The baby #4 is coming in less than a month, so when I got an offer to try a subscription service that will help me fill up my freezer with yummy homemade dinners to get ready for the monumental event I jumped at the chance!  I received a complimentary MyFreezEasy.com Freezer Meal Plan Membership from MyFreezEasy.  Read on, if you want to learn more about my experience with cooking and freezing meals for later.    
What is FreezEasy?
Erin Chase, a busy mom and a creator of MyFreezEasy.com, is on a mission.  She wants to help busy families to save money on groceries and to enjoy homemade meals without losing sanity.  She started a blog sharing her ideas on how to save on grocery spending back in 2008.  Over time the idea grew into a flourishing business and evolved to include meal plan builder website that allows readers to customize their meals.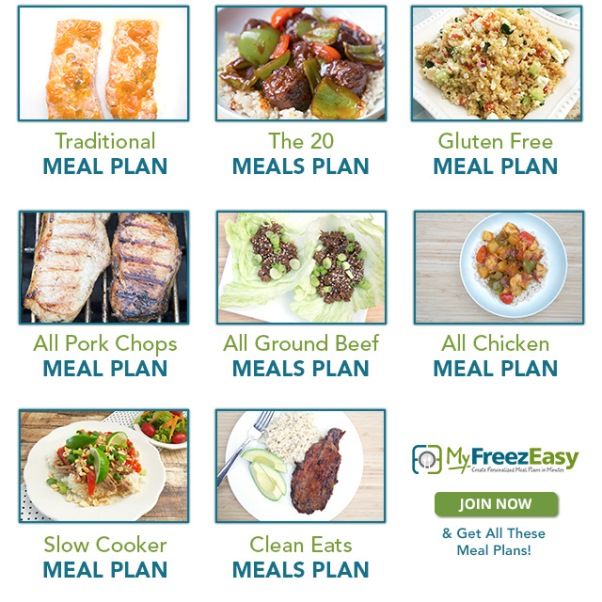 With a Basic subscription you get access to eight meal plans:
Traditional Plan (i.e. Chicken Ranch Macaroni and Italian Sausage Pasta Skillet),
Gluten Free Plan (i.e. Split Pea Soup and Slow Cooker Baby Beef Stew),
Slow Cooker Plan (i.e. French Dip Sandwiches and Island Chicken),
Clean Eats Plan (i.e. Chicken Taco Salad and Chicken Burgers),
All Chicken Plan (i.e. Slow Cooker Shredded Chicken and Mediterranean Chicken Thighs),
All Ground Beef Plan (i.e. Meatloaf and Skillet Beef),
All Pork Chops Plan (i.e. Parmesan Pork Chops and Cornbread Pork Chops Casserole), and
20 Meals Plan (a combination of the above plans).
With my Premium Annual Membership I got access to some cool additional tools like Create Your Own Plan, a fully customizable, easy-to-use and extremely fun program for picky families or for people like me who like to have lots of choices.   
Each meal plan comes with a shopping list, prep and assembly instructions for freezing and for cooking.  There is lots of help to get your started – videos, encouragement and other resources.  Each month you get a notification about new recipes.  You can log into your account and download your meal plan, or you can swap recipes with other meal plans.  In addition, as a premium member you can create your own meal plan using site's very easy tools.  Then get cooking!
What I thought
Let me just start by stating for the record that I LOVE cooking.  I normally have a system in place that allows me to deliver healthy, delicious meals to my family with joy and no stress.  As my husband says, our problem is that I cook TOO MUCH.  However, all that careful planning and execution is thrown out of the window every time we have a newborn in the house.  New babies needs lots of care and cuddle time.  And when they sleep, the older siblings need all the hugs and kisses and special time they can get to adjust to the new family dynamics.  So…. it's simply not a right time to enjoy the relaxing art of cooking!   
The idea behind MyFreezEasy is that you can prepare ten meals in one hour, freeze them and use them whenever you are short on time.  This philosophy didn't execute well in my kitchen because I don't use any processed ingredients.  (Have you ever seen industrial size food production?  So gross!)  So, if the recipe called for a can of beans, I had to cook dried beans.  And if the recipe called for tomato sauce, I made a homemade one.  And when I noticed that so many recipes call for Chicken stock, I bought a whole chicken and made my own stock.  Needless to say, it took much longer than one hour to prepare ten meals. 
So, for me it was became more of a Cook one – Make one.  Every time I made a meal, I allowed for extra time to make one that I could freeze for later.  
Some of the things I cooked:  Slow Cooker Red Curry with Cod, Slow Cooker Lemon and Dill Salmon, Slow Cooker Taco Soup, and Slow Cooker Honey Mustard Shredded Chicken Sandwiches.
Some of the things I froze for later: Slow Cooker Taco Soup , Slow Cooker Pork Roast with Sauerkraut, Spinach Tortellini Soup and Slow Cooker Borracho Shredded Chicken.  
Things I especially loved about FreezEasy:
Variety of Search Options: I love that I can search by type of protein, or by cooking method, or by dietary preference. 
Customizable Meal Plan: we don't eat much meat (just 2-3 x a month, so I liked that I could just go to Vegetarian or Seafood Recipes and find something I like.  
Ease of navigation

: everything is intuitive.  The website is user friendly and fun to browse.

Video library: stocked with helpful materials they also keep it all fun and personal.  
Variety

: the meal plans are updated every month!  So, you won't get stuck eating the same meals month after month.   
Final Words
MyFreezEasy.com offers wonderful resources for busy families.  With just a few clicks of a mouse I was able to build a meal plan that my family approved.  I then simply printed grocery list, prep instructions and labels and got to work simultaneously cooking our dinner and freezing another one for later.  I am so happy I have yummy, homemade meals waiting for me in the freezer for when the new baby comes. And even after that, this subscription will come in handy to prep a few frozen meals each month to keep on hand for those crazy days.
To learn more about FreezEasy.com visit social media links below:
Facebook:  http://www.facebook.com/freezeasy
Instagram:  http://www.instagram.com/freezeasy
Pinterest:  http://www.pinterest.com/5dollardinners/freezeasy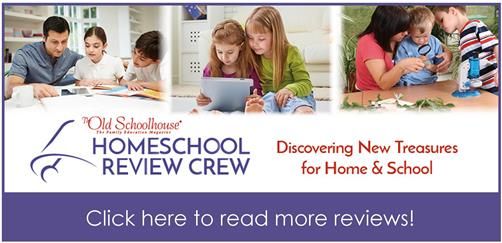 Other members of Homeschool Review Crew tried this subscription.  Click on the banner above to read their reviews.