If you are in the field of teaching you might have heard about HelpTeaching.com, an easy-to-use, customizable resource for educators.  Recently I had a chance to review their Help Teaching Pro Subscription.  If you are a teacher or looking for practical resources to help you on your homeschooling journey, read on for more details.  
About HelpTeaching.com
HelpTeaching.com offers a broad range of educational resources such as tests, worksheets, lessons, games, and activities.  Those resources are great for teachers, tutors, trainers, and homeschooling parents.
A lot of resources are available for free, but the main attraction is the subscription that gives access to hundreds of lessons and tests and allows to design custom resources.  The subjects covered are English/ Language Arts, Math, Science, Social Studies, Early Education, Art, Music and even Study Skills.     
For the purpose of the review I was given free access to Help Teaching Pro Subscription, which provides access to resources that cover all ages (early education through high school), but my focus is Early Education.    
How to use HelpTeaching.com
The website is designed to be self-explanatory and easy to navigate.  You simply choose the area of interest and select among a wide range of available resources.  
If you don't see exactly what you need, you have an option to create your own custom printables designed to specifically engage your target student.  
If you do find what you need, you have an option to print it as pdf or use it on line.  If you decide to use it online, a new window will open up and take you to "test room."  
You have an option of saving and managing your custom-made quizzes and tests online saving you tons of paper and time.  The How To Guides are great if you need help figuring out How to Find Questions or How to Customize your Test.  
How we used it
I enjoyed browsing the website by age/subject and found many resources to supplement my kids core education.  Since my kids are little and don't like sitting in front of a computer screen, I had to print all the resources of interest.  With older students you have an option of inviting specific students by email and assigning them a specific lesson online.  
My kids particularly enjoyed a section called Seasonal and Holiday Tests and Worksheets.  Some examples are Halloween Word Match, Ghosts poems, Halloween picture addition, words scramble, and counting.   
We also liked all the Fall resources.  My preschooler liked the fall tracing exercises and my first grader liked the Fall Subtraction Word Problems.  
My favorite section is called Children's Literature and includes questions and activities related to a wide range of popular children's books.  I printed out tests for some of our favorites such as The Runaway Bunny, I Want my Hat Back, The Cat in the Hat, Charlotte's Web, etc.  
Some additional points
Pros
No software installation required
A large number of lessons and tests to choose from
Fully customizable Test Maker
Cheap
Cons
Time consuming 
If you have kids who don't like staring at computer screen, lots of printing
Final Words
If you are looking for help to create amazing educational resources that your kids can enjoy, you will enjoy browsing HelpTeaching.com.  

To learn more about the company, visit
Social Media Links:
Facebook: https://www.facebook.com/helpteaching
Twitter: https://twitter.com/helpteaching @helpteaching
Pinterest: https://www.pinterest.com/helpteaching/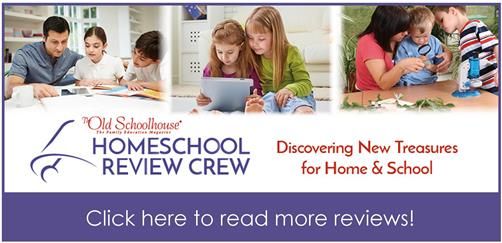 Other members of Homeschool Review Crew tried this subscription.  Click on the banner above to read their reviews.