Armfield Academic Press recently sent my family Getting Started with French for review.  We had a great experience with it.  This program is part of the series that also includes Latin, Spanish, and (coming up) Russian.  So, if you are looking for an inexpensive way to start with a foreign language read on for more details.
About
Getting Started With French
William E. Linney developed Getting Started with French in a collaboration with Brandon Simpson.  The program is designed specifically with homeschoolers and self-taught students in mind.  The idea is simple.  Each lesson concentrates on just one small concept at a time and it is presented in such a way that it can be learned without access to a French teacher.  
The book provides grammatical information and practical exercises.  The book is not consumable and can be used with many students.  The free pronunciation recordings for each lesson in MP3 format are downloaded from http://www.GettingStartedWithFrench.com  The recordings are made with native French speaker and definitely make a huge difference in learning a proper French pronunciation.  There are no additional materials to purchase.  
It starts with a How to Use this book guide that list the tips that will help you to make the most of this program.  There are 172 lessons in the course.  The first few lessons concentrate on French pronunciation (you can preview it here), French articles and gender.  By lesson 44 you learn how to negate in French.  
By lesson 100, you learn French equivalent of I go and I am going in singular and plural.  In the last two lessons of the course you learn Who is this?  And what is this?  And you finish the course with Expressions Francaises.  
The explanation of each new concept is followed by practice exercises.   The answer key is at the back of the book.  There is never long vocabulary lists to memorize and no tests.   The amount of time required for each lesson increases toward the end of the course, but it never feels overwhelming.
How we Used it
I'm a huge fan of learning foreign languages for fun, including French.  I have tried many programs with different level of success. When I looked over Getting Started with French I knew that it's a program I wanted to try.
A long time ago, I took a semester of French in Paris and then two years of French in Chicago.  But I haven't used my knowledge of French for years and forgot everything.  So, I was really looking forward to brushing off some cobwebs.   
Originally I intended my 3-rd grader to learn with me.  However, I couldn't get him interested in the course.  I want the whole experience of learning a new language be fun, so I didn't press it.  I ended up using the book on my own.  
In my typical session I read over the lesson, listened to the recording, and then completed the lesson's exercises.  If I had time I just moved on to the next lesson and kept going until something came up.  
What I thought
The course is great for building a solid foundation for French language or for reviewing the basics after a long break.   If your goal is to be fluent in French, you would have to move on to a different program after you are done with Getting Started with French.  This book is truly is just for getting started.
I love the gradual approach with only one new idea per lesson.  The lessons are manageable even for busy people and I love the sense of accomplishment after each short session.  
The course would not work for little kids.  There are no pictures or anything colorful to catch their attention.  I think it's best suited for middle-school and high-school aged kids.   It's also perfect for tired parents who value mentally stimulating activities.  I have three small children, so I don't have mental space to sit down and take on a new language in a typical fashion.  But I do have a few minutes every day to sit down and go over a lesson or two in Getting Started series.  It's enjoyable.  It's great for learning.  I'm hooked and I'm ordering Getting Started with Latin next.
Some additional pros of using Getting Started With French:
The course can be used by people with no background in French, but it's also great for people who haven't used the language for years and want to brush up.  

Audio pronunciation guide is indispensable.

Low cost
Some cons:
Doesn't work for visual people.

Limited in scope, but you can always move on to a different program once you are done with this one.  
Final Thoughts
Nothing is more important then learning the basics.  Getting Started with French will give you the basics.  What's more, it will inspire you to keep going.  Authors' explanations are clear and easy to understand.  It introduces material in easy to learn manner.  I recommend this book to anyone who is interested in learning the language.    
Connect with Armfield Academic Press
Facebook: https://www.facebook.com/ArmfieldAcademicPress/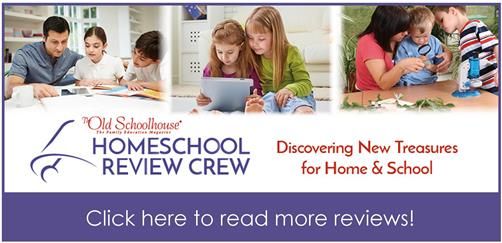 Other Review Crew members have been using Getting Started with French. Click the banner to see what they thought.