If You Were Me and Lived in…an Introduction to Civilizations throughout Time series introduces kids 6-10 to civilizations throughout time. I was generously provided with four titles: If you were me and lived in… Ancient Greece, If you were me and lived in…. Colonial America, If you were me and lived in… Renaissance Italy, and If you were me and lived in… Elizabethan England.  All brought to you by Carole P. Roman and Awaywegomedia.com.  If you are looking for ways to make history exciting for your kids, you might want to read on to find out more about this series.  
Who is Carole P. Roman
Carole P. Roman is a former social studies teacher, a mother and a grandmother, who is dedicated to making education fun.  She wrote many book and penned a few award winning series.  You might be familiar with her Captain No Beard series.  It has nine books and it received multiple awards: Star of Remarkable Merit, Pinnacle Award for Best in Children's Fiction in 2012, and Best of 2012 by Kirkus Reviews to name just a few.  Her other popular series If you Were Me and lived in … Mexico / India/ Russia/ etc Introduction to Cultures Around the world, takes small children (3-8) on a tour of countries around the world.  
The current series If you were me and lived in… an Introduction to Civilizations around World invite kids to look at different historical periods through the eyes of children who lived during those times.  Besides the general lifestyle aspects like food, clothes, housing, there is a brief discussion of societal structure, economy, prevalent political climate and artistic achievements. You can compliment reading by doing activities posted on author's blog.
All the books in a series are thoroughly researched and well presented.  They are written to help kids imagine what it was like to part of the ancient world.   Currently there are eight titles in the series:
Disclaimer: this post contains affiliate links.  For more information, please, read my full disclosure policy. 
Closer Look at Each Book
Opening with comparison illustrations of Greece today and 2,300 years ago, this 54-page book introduces kids to life in Ancient Greece.  If you lived in 350 B. C., you would have had a house made of stone or clay, ate olives and figs, your moms would have cooked your food in a fire pit, your dad would have wore toga and you got educated in science, math, debate and music.  You would have worshipped many gods and goodness, enjoyed demokratia (a system of politics we call democracy), owned slaves, used gold and silver coins in exchange for products and hoped to compete in the Olympics.  The book concludes with a detailed glossary of Gods and Goddesses of Ancient Greece and Glossary of terms (i.e. Trojan War, Pandora's Box, lyre…).  
What we thought
We enjoyed reading this book with my kids more than once.  The hand-drawn illustrations by a Bulgarian artist Mateya Arkova might surprise you with luck of saturation. After some pondering we decided that with the calm, muted colors artist is trying to create a sense of simple, comfortable life.  I like that there is just enough balance between fact and fiction.  Gods and Goddess are discussed with just enough detail not to bore kids.  We complemented the book by going through the Discussion Questions, which are available along with other complementary resources on author's blog.  This book definitely stirred my kids interest about Ancient Greece and we since got two activity books for the same time period.   
Discover what life would have been like for a child living in 1620 in the city of London.  After a brief introduction of a historical time and a religious climate, it becomes clear why some families could have chosen to get on Mayflower and sail for America.  If you were a child who successfully landed in New England you would have lived exposed to the cold winter winds for months until adults managed to build a crude house, you would have eaten poorly while your family learned to grow crops and you would have had enough chores and responsibilities to fill your whole day.  You would have known that the laws for the settlement were set in Compact, you would have celebrated the first Thanksgiving, and your family might have traded for fur with Indians.  The book ends with a brief biography of people who author believes to have influenced the colonies in important ways.  
What We Thought
It's a wonderful history book.  We read it a couple of times and enjoyed a lovely discussion based on 28 questions we printed off author's website.   I liked that the hardships and details of hard life are presented in such a way as to captivate and educate.  My kids especially liked reading about friendship with Indians.  The illustrations by Sarah Wright in cartoonish style have lots of dark colors and enhance the story. This book rose my kids' curiosity about this time period and with the Thanksgiving coming up next month we are heading over to the library to get more books about Colonial England.  
What did it mean to live five hundred years ago in Renaissance Italy?  You would have lived in a time of great cultural change and artistic achievement.  If you were lucky to be born in a rich family, you might have lived in a large home with many different levels and filled with many beautiful things, ate lavish meals and had many servants.   You would have been exposed to a lot of music and arts, studied with tutors and attended fancy balls.  The end of the book provides additional information about the cultural importance of The Renaissance, gives biographies of famous people from that era, and includes a five page glossary of Renaissance terms like chiaroscuro (the contrasting of light and shadow in artwork) and masquerade (a costume ball).  
What we Thought
The Renaissance is one of my favorite historical periods and from an adult perspective I think this book provides a good overview.  It's not designed to be a source of all information about Renaissance, but rather written to stir kids interest in that time period and familiarize them with some big Renaissance names like Michelangelo, Machiavelli, and da Vinci.  The book is written in a way that makes sense to children.  It's well-organized and colorful.  
The illustrations by Roman artist Silvia Brunetti are a bit puzzling, in my opinion.  For example, characters are portrayed with their eyes closed when embroidering or chewing food at a dinner table.  I should also mention that there are some typos in the book that I think should have been caught by a proof reader.  There seems to be quite a bit of information that might work better for kids that are older than recommended age.  Despite all the negatives mentioned, it's a nice introduction to Renaissance for older kids (and maybe even some adults).  
In this tale children take a tour of England around the year of 1578, during the reign of Queen Elizabeth.  If you lived during that time, you might have been a baker's child and lived in a busy city of London in a house made of plaster and wood.  You would have ate well, had many brothers and sisters, attended fairs and were familiar with theater.   As all books in the series, it concludes with the biography of important people of that era and a glossary of terms.  
What We Thought
This book charmed us with the beautiful illustrations by Texas artist Paula Tabor.   We enjoyed a wonderful mix of facts and fun.  My kids loved to learn that a baking tray was once called a coffin and how cats and dogs fell off the slippery surface of the thatch covered houses, perhaps giving birth to the expression "it's raining cats and dogs."  My kids learned a lot of factual information, while enjoying the narration.  Author's website has 32 discussion questions that you can print here.  We recommend this book.  
Final thoughts
I believe Carol P. Roman's books are a fun way to introduce kids to history and here are a few reasons why:
Each book brings a different civilization to life by putting a reader into the center of the story.  

The language of the narration is age appropriate.

The illustrations typically compliment the stories.  

The books are not very long and keep kids attention.   

Kids are exposed to a lot of historically accurate information – lifestyle, politics, architecture, the structure of society, famous people, and more – but the books are not boring.  

The books spark lively discussions about what it was like to live in ancient times and how it was different from our way of living.
In case you need one more enticement to check out Carol P. Roman's books, consider this.  According to both 2014 National Assessment of Educational Progress and a study of 2,500 Americans done in 2012 by Intercollegiate Studies Institute, Americans of all ages fail to answer the most basic historical questions.  And the grasp of world history is even more alarming.  The knowledge of history not only expands mind and hones the ability to analyse, but it also helps to understand how the world works, allows to make sense of current affairs and improves cultural awareness.  
What is a better way to learn about history than by imagining yourself in the middle of action?  Carole P. Roman came up with a creative way of placing kids in the center of the narration.  You can also use her books as a springboard for further investigation.  Prepare dishes mentioned in the books, look closer at some of the famous people from ancient civilizations by getting some kid-friendly biographies or documentaries.  Facts are more likely to stick in the mind when they are presented in a fun way.   How do you make history fun for your kids?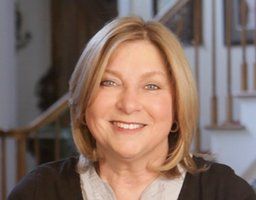 To learn more about Carole P. Roman visit the following social media links: 
Facebook:  https://www.facebook.com/CarolePRomanAwardWinningAuthorAndBooks
Pinterest:  https://www.pinterest.com/caroleproman/
Good Reads:  https://www.goodreads.com/author/show/5854108.Carole_P_Roman
Twitter:  https://twitter.com/caroleproman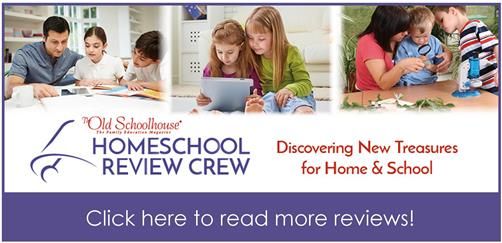 Other members of Homeschool Review Crew looked at the series.  Click on the banner above to read their reviews.